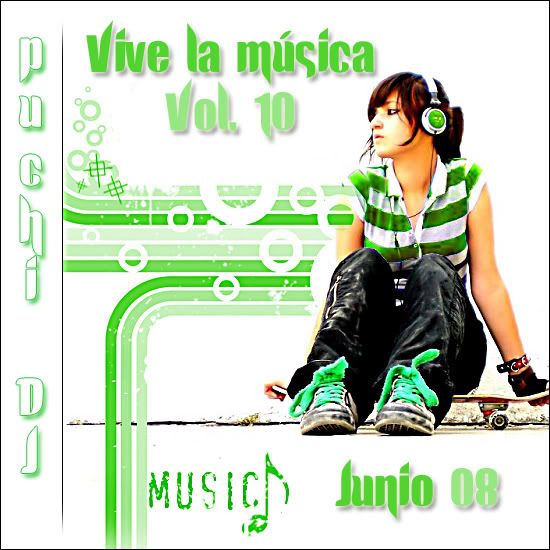 Tracklist:
1. Arcangel Ft Nigga - Te Quiero (Official Remix)
2. Aldo Ranks - Embrujastes
3. Arash & Lumidee - I like you (DJ Samy Remix)
4. Don Omar - Intro caribbean connection
5. Wisin & Yandel - Tus Sabanas
6. Eso es - All that (Relight Orchestra Remix)
7. Akon Smack That (Funk d & Tuna Remix)
8. Yves Larock Ft Jaba - By your side (Louis botella Remix)
9. Peter gelderblom - Your mind is twisted (Dj roog Remix)
10. De grees vs The real booty babes - Apologize
11. Pick n mix - Ooh la la (That accordian)
12. Cuba Club - Suavemente (Martin van boyten & K la cuard electro mix)
13. Funk d - Kama boogie (Remyl Joël Remix)
14. Chocolate puma - Sexy girl (Funkerman Remix)
15. Backside artist - Freed from desire (Massimo nocito mix)
16. Lazard - I am alive (Mondo Remix)
17. Sex Bomb 2008 (Dj Malec)
18. Gambafreaks Ft Nicole everybody (Ste ga shop vs Rudeejay sporco mix)
19. Ida corr vs Fedde le grande - Let me think about it (Dj flavio lima reworked mix)
20. Vision Deejays - Low (Summer Promo Remix)



Datos de la descarga.


Calidad CD: 192kb
Duracion de la sesion: 81:38 min
Tamaño del rar: 112mb (incluye tracklist y portada)
Mirror de subida: Megaupload.

Link de descarga directa (Megaupload):
http://www.megaupload.com/es/?d=SYUYOZSW

Un saludo, puchi DJ.